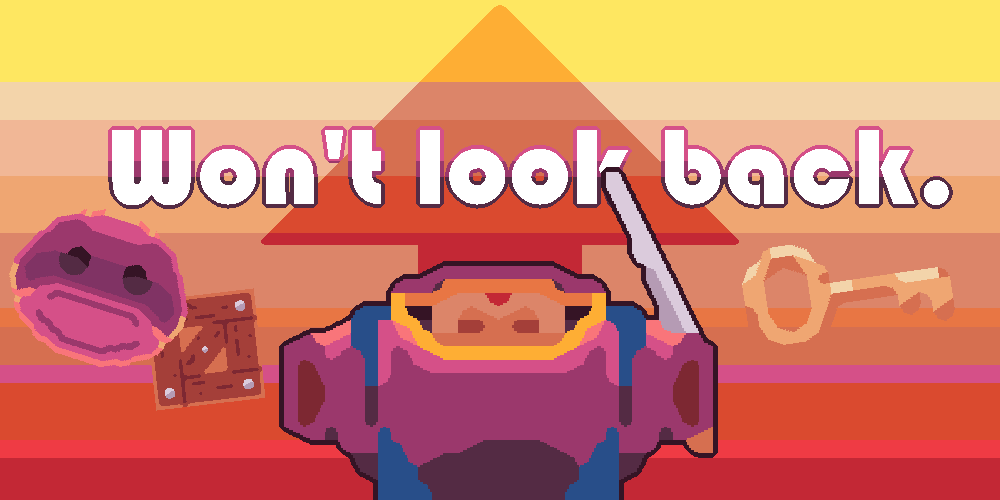 Won't Look Back
A downloadable game for Windows
In Won't Look Back, you play a hero who's so blunt he won't look back, you can only go forward.
To put it simply, it's a 2d zelda-like where you can't turn back! Starts simple, progressively turn into a puzzle-like game due to the removed mechanic.
Here are the controls:
Arrow keys - Move around
R - Restart
Space - You'll know when you get the item
Music by Csx42 - SFX by Devon - Art by Thomartin

Uploaded the fixed version, fixes some bugs and level design issues, you can still try out the old jam version if you want though!
And if you want, I even provide the link to the old version but with fixed bugs:
installer exe https://cdn.discordapp.com/attachments/484764749536428033/486362049723760650/Won...
instant exe https://cdn.discordapp.com/attachments/234682525329391616/486323505655316486/Won...

Lists of fixes: Fixed Collision issues - fixed minor visual glitch (missing texture in one level) - fixed audio issue (last level song being way too loud compared to the rest) - and that's it!
Download
Install instructions
> Run the exe
> Follow the instructions
> Enjoy the game!